DACHSER moved a giant shipment of medical supplies to French hospitals
DACHSER Air & Sea Logistics organized a gigantic shipment of emergency medical supplies from Shanghai, China all the way to local hospitals in France.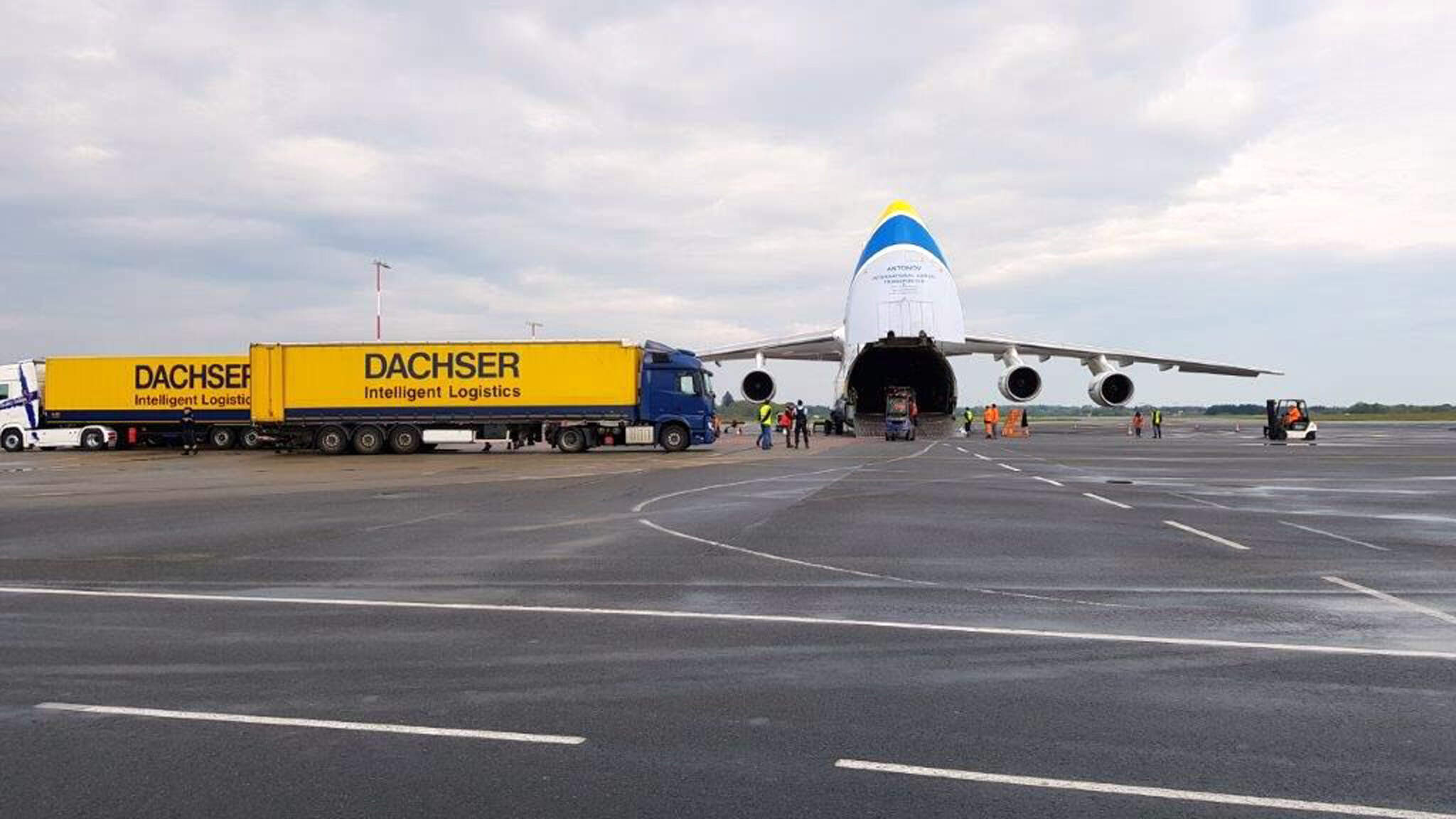 An Antonov-124, one of the world's largest cargo aircraft, specially chartered by DACHSER Air & Sea Logistics, landed in Nantes Airport at dawn with medical items including Personal Protective Equipment, protective gloves and ten million surgical masks.
The DACHSER team wasted no time on transfer and distribution. Before the flight arrival, DACHSER trucks and the airport ground handling crew were already waiting at the terminal. As soon as the Antonov touched down, the urgently needed equipment was then loaded to the trucks and distribution started immediately via DACHSER Road Logistics network for delivery to medical personnel.
DACHSER's Contingency Charter Programme
Over the coming weeks, DACHSER will be increasing the number of charter flights from China to Europe to cope with the limited air freight capacity restricted by the global pandemic. "In times such as these, we as a logistics provider can help ensure the situation improves as soon as possible," says Timo Stroh, Head of Global Air Freight at DACHSER. "We are driven and inspired to seize every opportunity here, so that we can work with our partners to do our part."