The new DACHSER magazine is here!
Peak fitness, technical proficiency, cognitive strength, experience, risk awareness, collaboration, and respect for nature—these are many of the qualities generally associated with a top mountaineer. But they are also good traits for companies and their leadership to have if they want to traverse treacherous terrain and remain successful in times of uncertainty.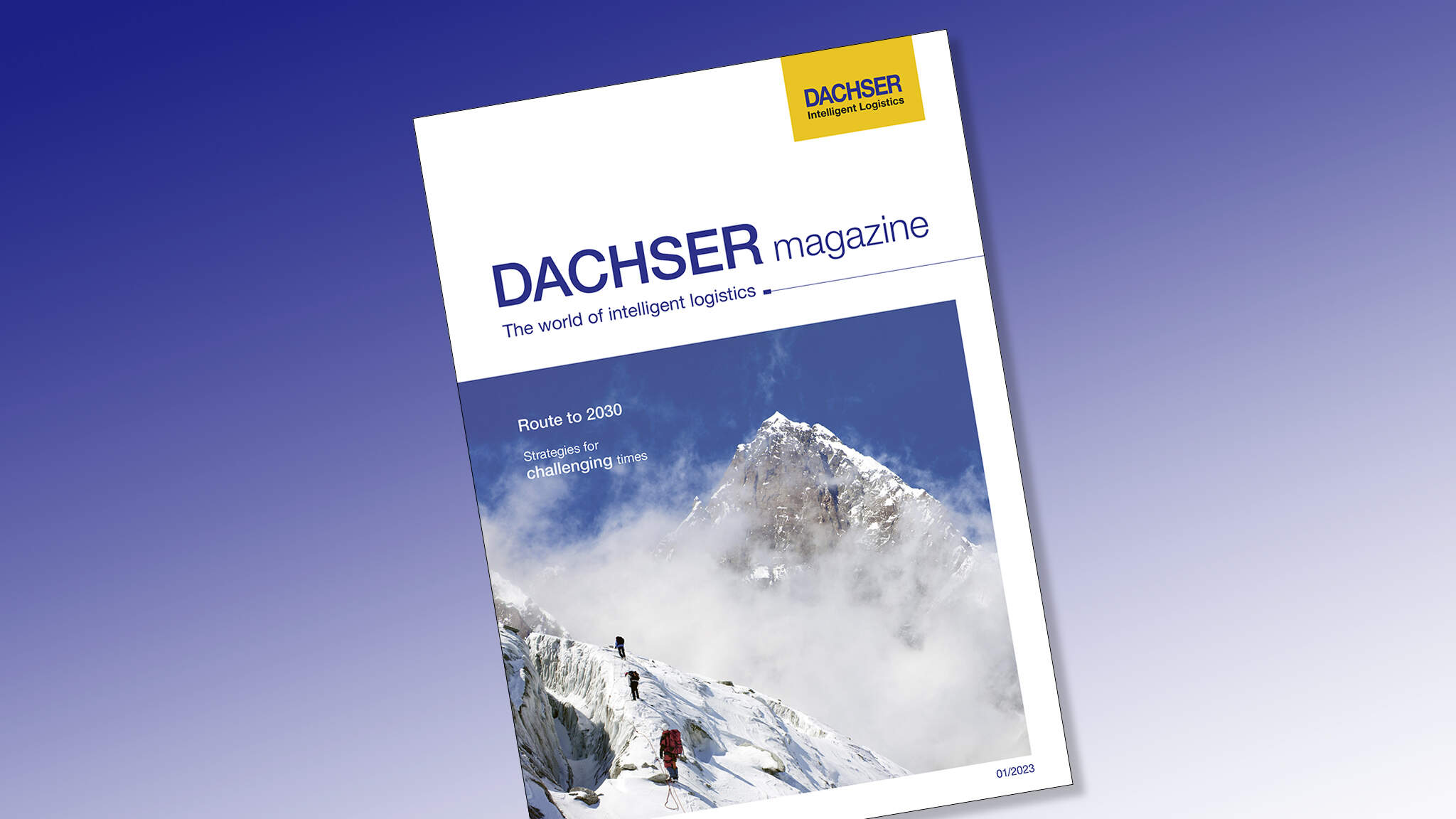 In the latest issue of the DACHSER magazine, we report on how DACHSER is forging a path to the future, what goals we've set ourselves for the years ahead, and how we intend to achieve them—even when the trail gets steep and rocky or the weather turns. For details, read the cover story starting on page 6.
We're actively charting the path to the future for and with our customers. For a prime example of how, turn to page 18 for our article on supply chain optimization. DACHSER provides holistic analysis of the supply chains used by TTI to make the company more diverse, efficient, and flexible, while always keeping an eye on changing global conditions.
Speaking of change, Morocco is currently experiencing some dynamic development. This Maghreb country is proving increasingly attractive to companies as a production location and energy supplier—not least in response to disruptions to global supply chains. DACHSER has been active there for many years and is systematically expanding its activities. Now, Morocco is moving even closer to our European network. Turn to page 24 to find out exactly how.
And what would actively shaping the future be without innovation? DACHSER's Idea2net is a company-wide strategic focus program that aims to get all employees involved. Turn to page 32 to discover how we're cultivating this inventiveness and creativity at every level, from individual branches to the entire network.
Your personal copy and our archives
You'll find these and many other stories in this issue. Pick up your personal copy at your branch or download the PDF here. We hope that you enjoy reading the new issue of the DACHSER magazine.
You can also browse through previous issues in the archive.