The new DACHSER magazine is here!
It's not often that logistics topics feature as prominently in the daily and business press as they have over the past few months. The global economy is recovering from the shock of the pandemic and in many places production is once again running at full speed. However, articles about the shortfall in raw materials and products, too few containers and pallets, the driver shortage, and a lack of storage space on overland, sea, and air transports are putting a damper on this revival.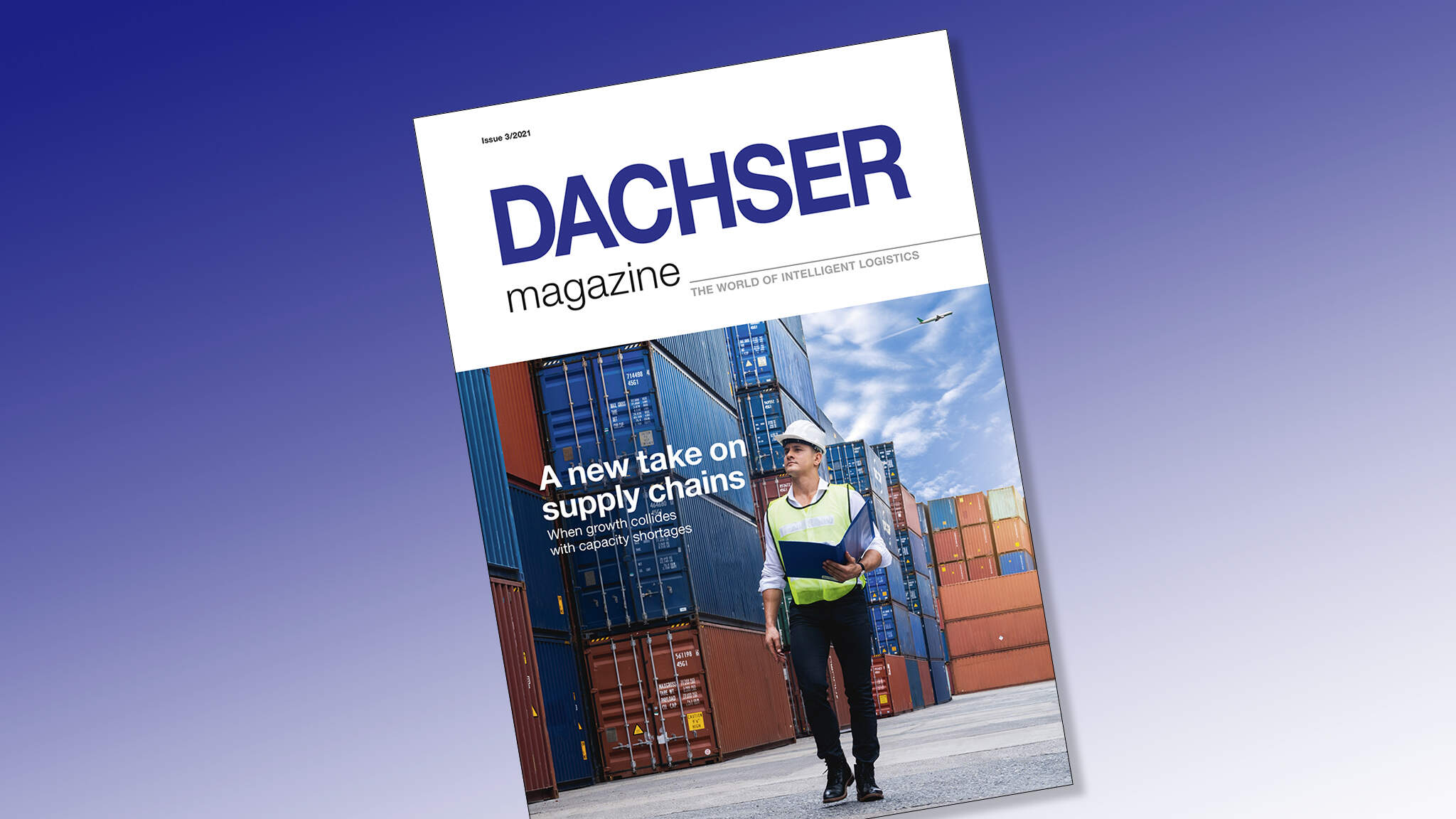 In this issue of the DACHSER magazine, we take a closer look at the current situation. Has the pandemic thrown global supply chains out of sync permanently? What are the next steps in globalization and worldwide logistics? Turn to page 6 to read more about current developments and how DACHSER is responding to them.
The best way to ensure stable supply chains is to have close-knit networks and clever solutions—an approach that's also clearly demonstrated by our collaboration with Klebchemie, an innovative SME based near Karlsruhe, Germany. Its Kleiberit brand of adhesives ensures lasting bonds and its buyers are from all kinds of industries throughout the world. DACHSER's Malsch branch provides Klebchemie with comprehensive support for smooth manufacturing logistics and distribution services. Turn to page 16 to discover how DACHSER's state-of-the-art hazardous materials warehouse, which opened in 2019, fits into the story.
Also in this issue, starting on page 24, we report on the services we provide to renowned cleaning specialist Nilfisk. In collaboration with DACHSER, the company restructured its European logistics and is now benefitting from efficient processes and optimum transit times.
You'll find these and other stories covering the current challenges, trends, and tailored logistics solutions in this latest issue. We hope you enjoy the new issue.
Pick up your personal copy at your local branch office, or download the PDF here. We hope that you enjoy reading the new issue of DACHSER magazine.