DACHSER puts series-production eActros into operation
The logistics service provider sees a broad field of application for the fully electric 19-ton truck and is already planning further vehicles as part of its climate protection strategy.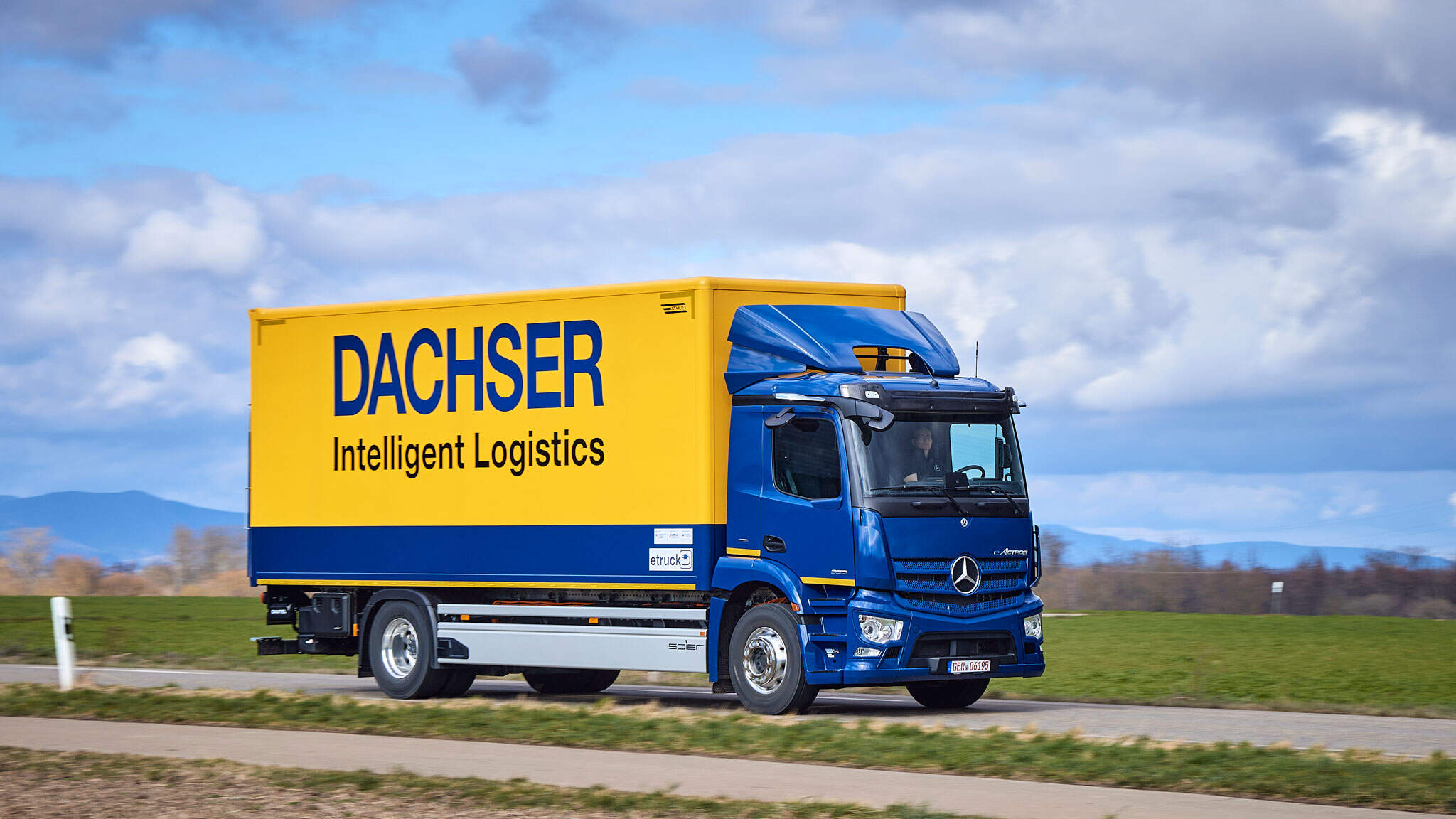 One of the first battery-electric Mercedes-Benz eActros out of series production is going to the logistics service provider DACHSER. Karin Rådström, CEO of Mercedes-Benz Trucks, personally handed over an eActros 300 to Stefan Hohm, Chief Development Officer (CDO) and member of the DACHSER Executive Board, during a customer meeting in Wörth am Rhein. DACHSER is already planning to include additional eActros in its vehicle fleet as part of its climate protection strategy.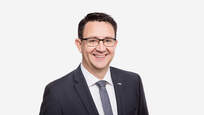 The eActros has proven its everyday value in Stuttgart, especially when it comes to the emission-free delivery of palletized goods to customers.
Stefan Hohm, Chief Development Officer (CDO)
"The series-production eActros is an important component of our city distribution concept DACHSER Emission-Free Delivery, which we are currently expanding to eleven European metropolitan regions," explains Stefan Hohm on the occasion of the handover of a first vehicle, which will replace the prototype that has been in practical trials with DACHSER in Stuttgart since 2019. "The eActros has proven its everyday value in Stuttgart, especially when it comes to the emission-free delivery of palletized goods to customers. We also see some potential in shuttle traffic for the all-electric truck. We assume that the vehicle will find a wide range of applications in sustainable groupage logistics."
In Stuttgart, DACHSER delivers groupage cargo, especially palletized shipments that are too large and heavy for parcel shipping, with the eActros to its downtown customers. In addition, the electric truck, in conjunction with a FUSO eCanter (7.5 tons), supplies an inner-city microhub with shipments, which are then distributed over the last mile with electrically supported cargo bikes. All general cargo shipments in a defined area (DACHSER Emission-Free Delivery) are delivered by DACHSER , locally CO2 and nitrogen oxide emissions free. The eActros is only charged by green electricity at the DACHSER branch in Kornwestheim.
For the application in Stuttgart, the e-truck handed out to DACHSER was configured with a 4x2 wheel formula and an aerodynamic box body. The body combines a high payload with a high transport volume and, due to its aerodynamics, can increase the range of the entire vehicle. The 19-ton truck was produced last year after the start of series production and has now been officially handed over at a meeting following the approval for federal funding.
Karin Rådström, Member of the Board of Management Daimler Truck Holding AG, responsible for the regions Europe and Latin America and the Mercedes-Benz Truck brand: "We are very proud that an innovative logistics provider like DACHSER has opted for the eActros and are showing confidence in us through an order of several vehicles including our comprehensive service. DACHSER has been an important partner during the development of the eActros from prototype to series vehicle, and we look forward to continuing our strong partnership with DACHSER on the road to zero emission transport."
About the eActros series production model
The eActros' batteries can consist of either three (eActros 300, range of 300 kilometers) or four battery packs (eActros 400, range of 400 kilometers), each of which has an installed capacity of 112 kWh[1] and a usable capacity of around 97 kWh. The two liquid-cooled motors deliver a continuous output of 330 kW and a peak output of 400 kW. In addition, electrical energy can be recovered by means of recuperation when driving with foresight. The energy recovered by braking is fed back into the eActros' batteries and is then again available for powering the vehicle. The eActros can be charged with up to 160 kW. At a conventional DC fast charging station with a charging current of 400A, the three battery packs take a little more than one hour to charge from 20 percent of capacity to 80 percent.
The switch to fully electric trucks also benefits drivers: According to the manufacturer the driving dynamics of the eActros enable a more relaxed, lower-stress driving than a conventional diesel-powered truck. the low center of gravity improves cornering. The interior noise level has been reduced by 10 dB — roughly corresponding to a halving of the perceptible noise level — which also contributes to increased driver comfort in full-load operation. In contrast to a diesel truck, there is also considerably less vibration.