DACHSER organizes first direct charter flight from China to Spain
DACHSER Air & Sea Logistics arranged for medical equipment to be transported from Asia to Spain at the end of May. This was the first flight from China to Madrid since the beginning of charter activities during the coronavirus pandemic.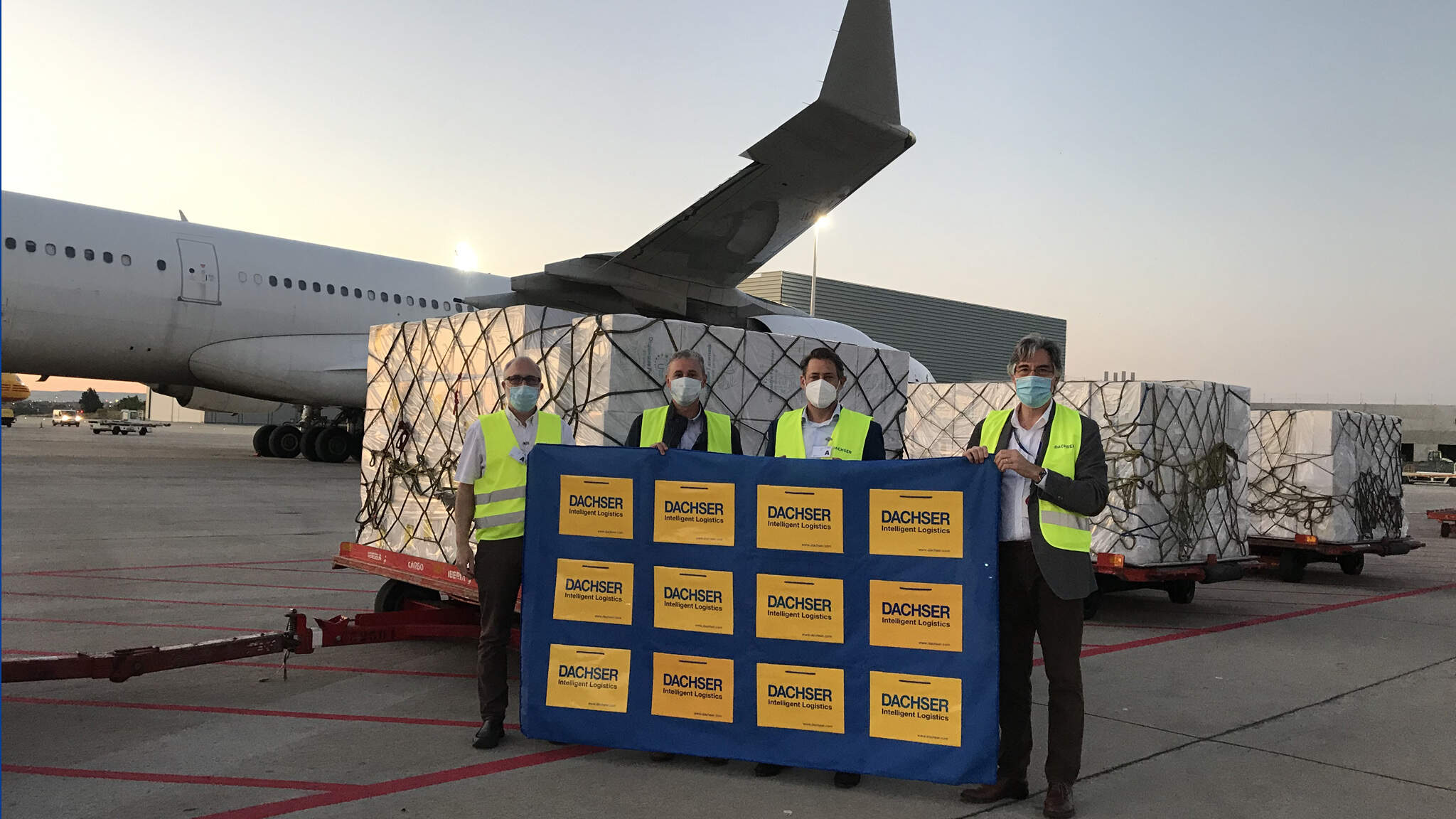 The DACHSER Air & Sea Logistics team organized an Airbus A340-600 passenger aircraft that had been converted to a cargo charter to transport the medical products from Asia to Europe. First, five trucks brought the goods from Beijing to DACHSER in Shanghai, where DACHSER staff handled all the operational and strict customs formalities for export.
From there, the goods went to Hangzhou Airport in China, where the charter plane was already waiting to depart for Madrid. While 13 air freight pallets went into the aircraft's cargo hold, the remaining material was placed onto the cabin seats and secured, making maximum use of the aircraft's capacity. The goods arrived in Spain on schedule within the planned transit time.
Innovative approaches and untiring commitment
"Having our own air freight charters meant we could react quickly and flexibly to the changing situation in the air freight market right from the start to help our customers maintain their supply chains," says Timo Stroh, Head of Global Air Freight at DACHSER. "It's so nice to see that our charter activities are now bearing fruit in Spain, too. This is primarily thanks to the commitment and tireless efforts of our local colleagues, who successfully organized this project."