DACHSER Thailand presented speech at GTCC webinar
During the webinar "The logistics market during COVID-19: a forecast for challenges and solutions" organised by the German-Thai Chamber of Commerce (GTCC), representatives from DACHSER Thailand shared insights about the change in the global logistics market under the effect of the pandemic, and gave advice on how shippers can adapt to the new market environment.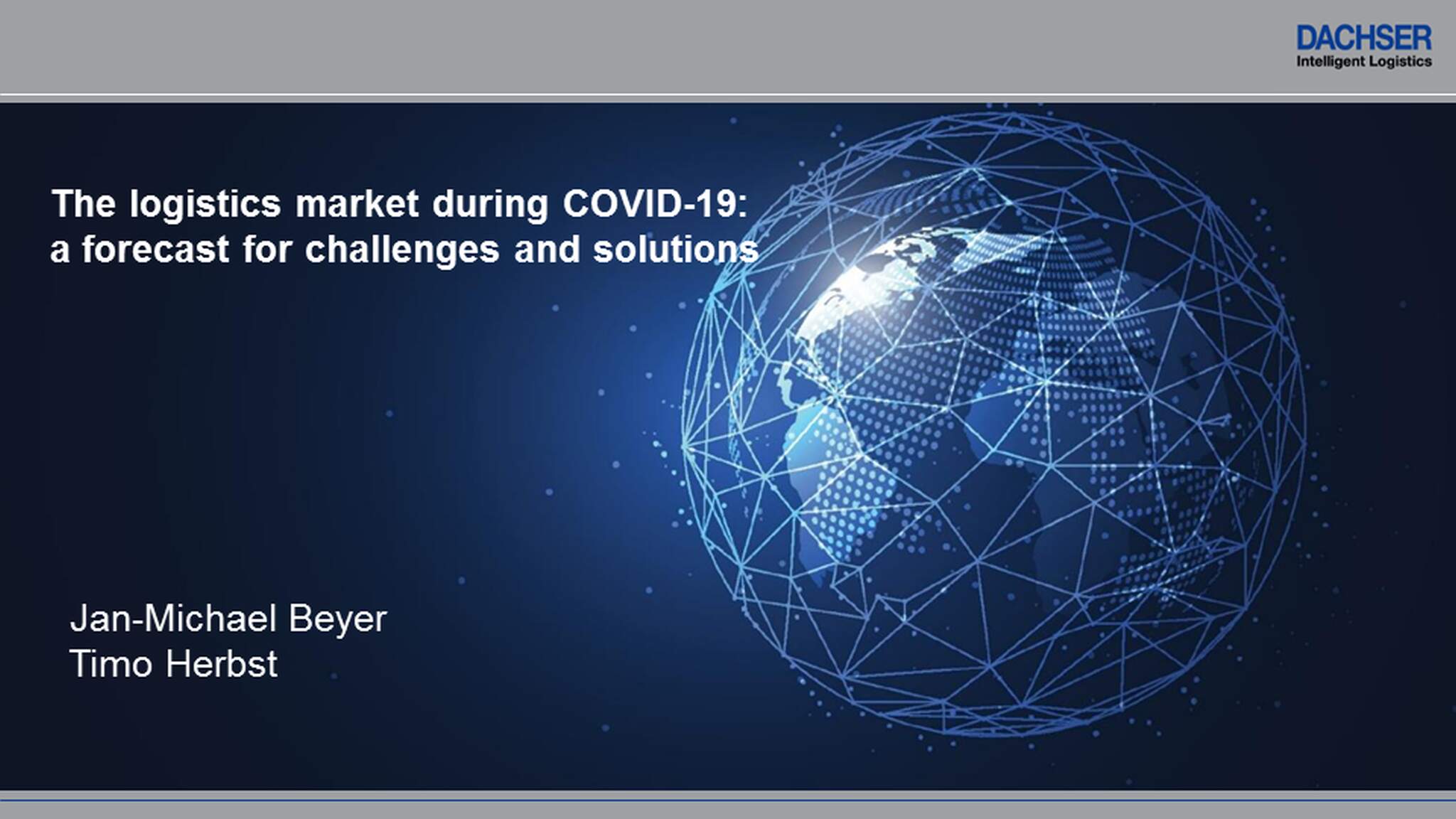 The COVID-19 pandemic has changed the world, including the air and sea logistics market. Capacity supply and demand imbalance, change of shipping schedules and reduced reliability have made supply chain planning more difficult and logistics cost unpredictable.
Shippers along the supply chain have been eager to gain insight into how to weather the volatile market conditions.
A shift from a buyer's to a seller's market
In the hour-long informative webinar, Jan-Michael Beyer, Managing Director Air & Sea Logistics DACHSER Thailand, together with Timo Herbst, Business Development Manager of the Thailand organisation, walked the audience through the factors that contributed to the change in market conditions over the past year. Most importantly they interpreted what it meant for the logistics market in the upcoming future – A shift from a buyer's to a seller's market.
This shift has a far reaching impact down the supply chain. Based on industry reports and forecasts, it is widely believed that the situation will not be returning to pre-pandemic levels in the near future.
Therefore, the two DACHSER Thailand representatives evaluated possible solutions on how companies can prepare in order to adapt to the new market environment.
The Q&A session immediately following the speech was vibrant, with an engaged audience eager to contribute questions and their own thoughts. The webinar's success indicated the industry's openness to further conversations on how to overcome the current challenges facing the logistics industry.
The webinar was supposed to be a physical seminar but due to the recent third wave of COVID-19 and social distancing regulations in Thailand, the talk had to change to web-based format. Thanks to the elimination of distance, the webinar attracted also interested audience from the neighboring South East Asian countries.