Our IT ensures security and transparency
Smooth, globally integrated logistics services based on powerful, intelligent IT. Our information logistics set us apart as a technological innovator and driving force for the logistics industry. Our numerous innovations stand as testament to this, including the
DACHSER core systems
: Domino, Mikado and Othello, the EDI center as a central communications platform, and our portal,
eLogistics
, which enables you to manage your orders online. For automatic shipment monitoring, our supply chain event management tool
ActiveReport
, provides the highest standards in logistics.
Our IT solutions go a significant way towards optimizing your company's logistics balance, with our standardized, globally network systems, which enable you to configure your processes efficiently and with high data quality.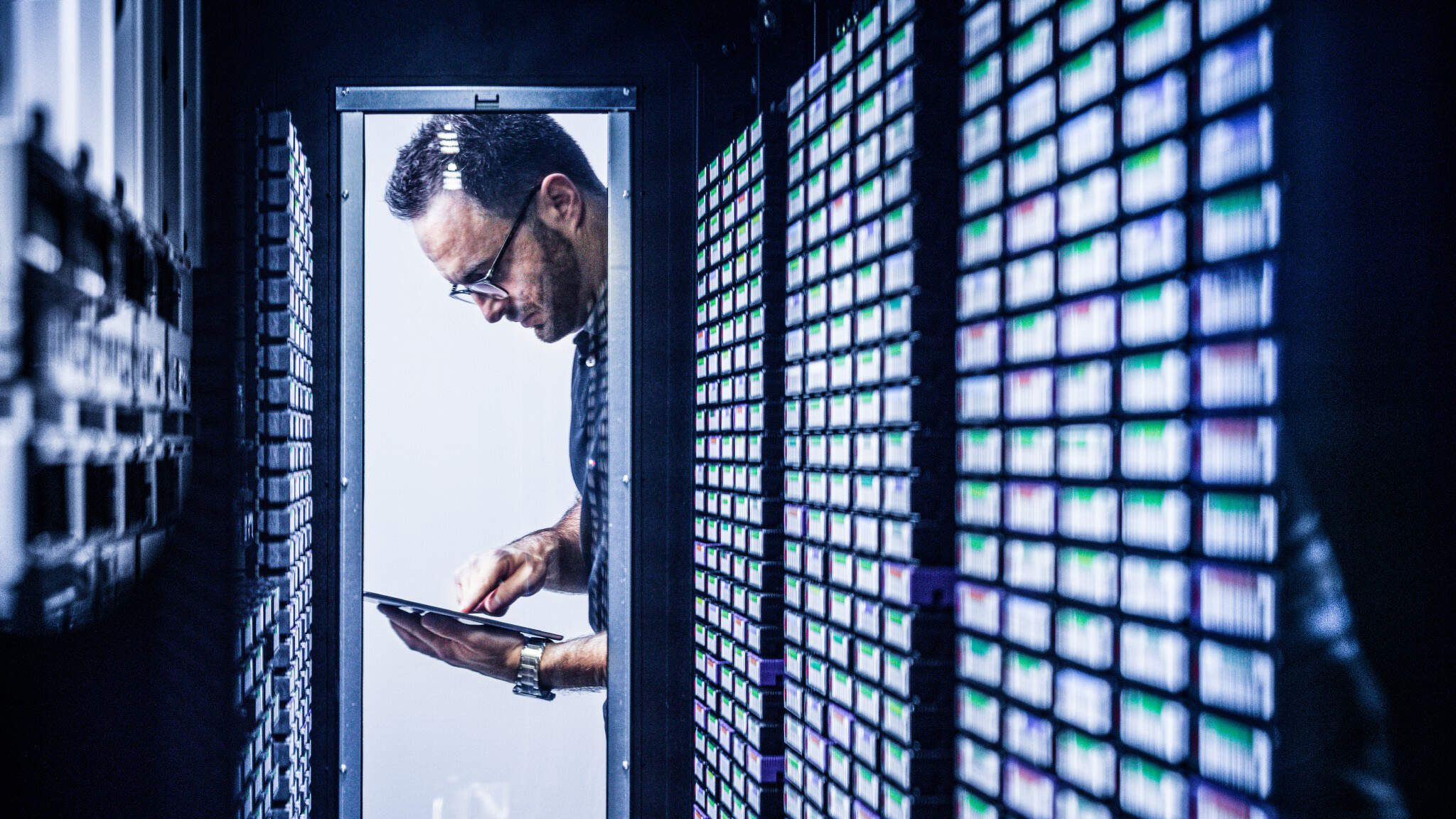 Flexible, intelligent software solutions for the highest logistical demands
Quality through innovation: With our numerous software solutions developed in-house, we are able to meet the requirements of your worldwide shipments and warehouse services. Our IT-controlled logistics offer you the greatest possible flexibility in all areas. This creates transparency across all logistics departments, while homogeneous systems ensures a consistent flow of information. With weekly updates, we bring all DACHSER branches to a globally uniform standard. We employ over 600 centralized and decentralized IT specialists in our Corporate IT at Kempten and Malsch (Germany), Chanverrie (France) as well as at the Regional Head Office Americas, APAC and Iberia. In addition, around 250 IT coordinators at the worldwide branches offer you personal IT support and act as the first point of contact on-site.
We also offer:
Backup connections for all branches as well as a central 24/7 hotline
Antivirus and anti-spam protection in all applications
Best possible reliability and emergency planning in all systems across all locations
Confidentiality regulations for all IT users worldwide
Continuous further development of our own systems and development of IT innovations for the benefit of our customers and to increase efficiency by integrating our processes
DACHSER IT in detail
Our EDI Center: Your system interpreter for a smooth flow of data
Global, IT-based logistics processes only work if all partners speak the same language. To ensure a smooth, time-efficient and reliable flow of information between the participants, even with complex projects, we operate our own EDI Center as a central communications platform for electronic data exchange. EDI (Electronic Data Interchange) is our system interpreter – it converts and transmits incoming and outgoing data to and from all connected systems. Standardized and customer-specific interfaces allow a fast and uncomplicated integration of all business processes, as well as the exchange of all relevant information and data.
Advantages for you:
Process security: With standardized and customized interfaces you can integrate your business processes optimally.
Error prevention and time saving: Standardized and automated work stages manage your logistics processes precisely.
Data security and availability: Via the central communications platform, you are directly connected to our transport management and warehouse management systems.
The API platform offers a simplified connection of your business to our services with API. You can get the benefit of the power of the DACHSER IT system in real time. Visit our API Portal and discover our API services.
Our own data centers ensure data protection, security and independence
Data security is of the highest priority at DACHSER. We were one of the first logistics service providers to have our IT certified in accordance with ISO 27001. As part of our centralized data management, we host all customer data in our data centers instead of renting server capacity from third parties. Having our own computer sovereignty offers several advantages: We operate under German law and have clear rules. Biometric access at our server locations guarantee maximum security. With our own parallel data centers, we can offer you the highest availability and reliability around the clock.
Highest security standards thanks to our own IT security
Our specialists from the IT Security Team ensure maximum security in data management. The globally uniform IT structures and the standardization of IT processes at a central and decentralized level are essential precautions to protect all data in the system, including yours.